Als de emoties ergens hoog kunnen oplopen, dan is het wel in de zorg. De bijzondere aard van beveiliging in de zorg – ziekenhuis, geestelijke gezondheidszorg, verzorgingshuis of andere zorginstellingen – maakt dat Safety Providers een stap extra zet.
In de zorg zetten we net die stap extra om ervoor te zorgen dat iedereen veilig blijft. Onze beveiligers weten precies hoe ze kunnen handelen in onverwachte situaties en zij zijn altijd bedacht op onverwachte omstandigheden op de spoedeisende hulp (SEH) of elders in het ziekenhuis of andere zorginstelling.
Een op maat gemaakt veiligheidsplan op basis van RI&E
Toegangscontrole en monitoring camerabeelden
Proactief een gastvrije en zorgzame houding aannemen
Receptiediensten en registratie van bezoekers
Indien nodig, ingrijpen bij onverwachte of vervelende situaties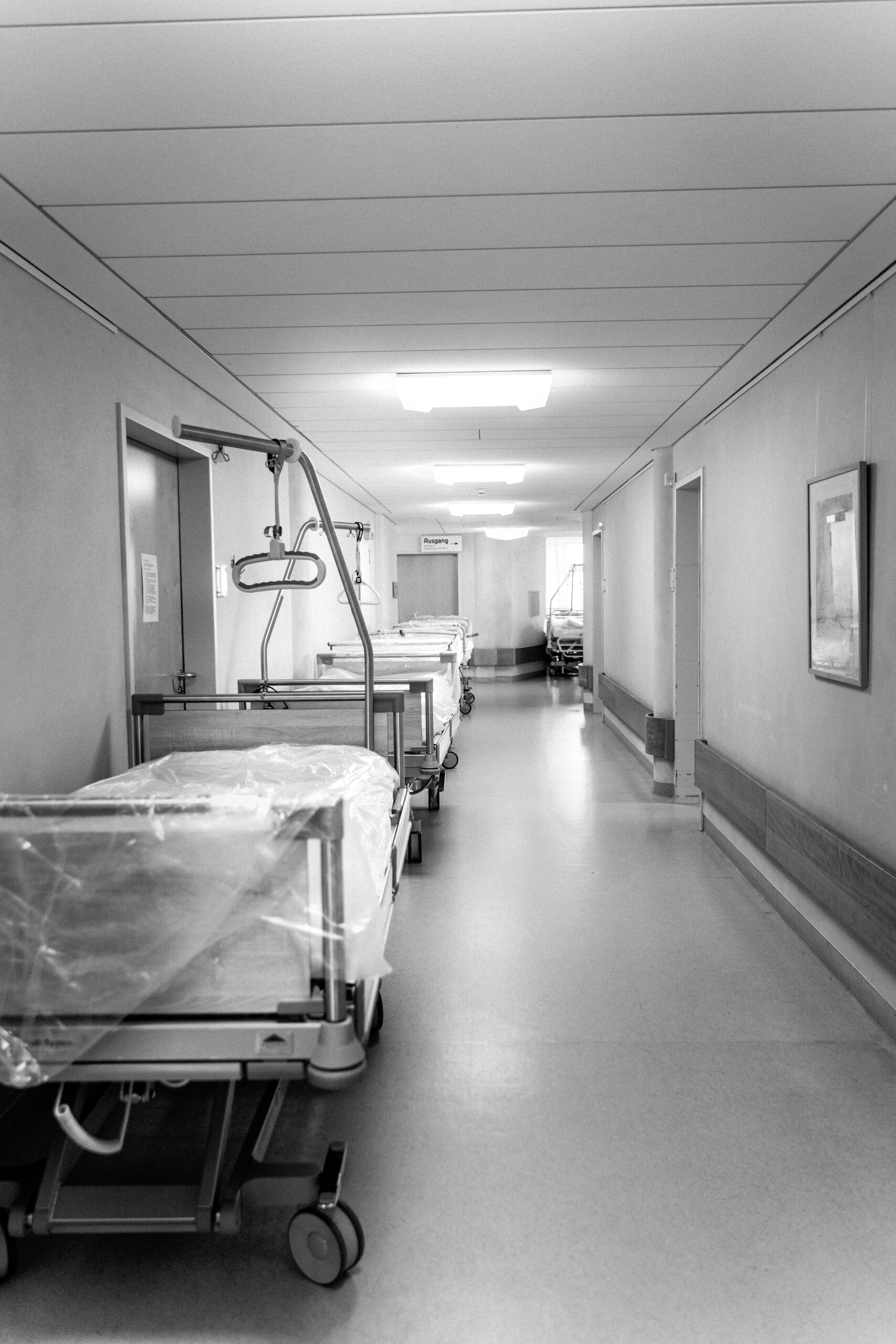 Welke zorginstellingen kunnen jullie beveiligen?
Wij kunnen iedere zorginstelling beveiligen. Denk bijvoorbeeld aan een ziekenhuis, verzorgingstehuis, psychiatrische inrichting of andere instelling in de gezondheidszorg. Neem vooral even contact op om een afspraak te maken zodat we kunnen bekijken wat we voor je kunnen betekenen.
Waarom is beveiliging in de zorg belangrijk?
In deze tijd van agressiviteit tegen zorgpersoneel is het belangrijk om hen op de werkvloer een veilig gevoel te kunnen geven. Die agressiviteit kan vanuit allerlei kanten komen: een scheiding, een overlijden. Bedreigingen en fysiek geweld tegen zorgpersoneel zijn helaas aan de orde van de dag. Daarom is de preventieve werking die van een aanwezige beveiliger uitgaat soms letterlijk van levensbelang. Een beveiliger die is opgeleid door Safety Providers, kan snel inschatten hoe een situatie kan worden opgelost en ingrijpen als dat nodig mocht zijn.
Interesse in beveiliging van je zorginstelling?
Hele prettige partij om mee samen te werken! Snelle en goede communicatie, juiste mensen op locatie!